Converting an Epi Bridge to Nashville TOM
Upgrade the Tone and looks of your Epi with a Gibson Nashville Tune o'Matic Briidge
The one thing that bothers me on an Epihone Les Paul is the harsh gaudy bridge and stop bar that shouts 'Made in Far East'. The bridge post adjusters being slotted for a flat screwdiriver rather than use of the thumbwheels.
I have used a Gibson Nickel Nashville TOM and stop bar here because I wanted a wider range of saddle adjustment but of course you could just as easily fit an ABR1 bridge .
This is the Epi standard set up: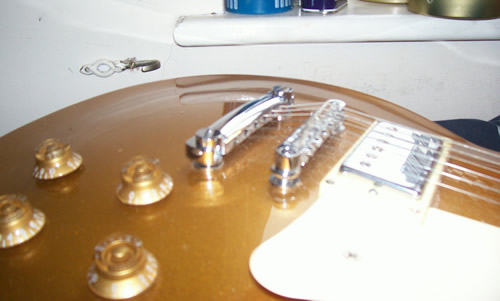 The first step is to remove the hardware and pull the bushings.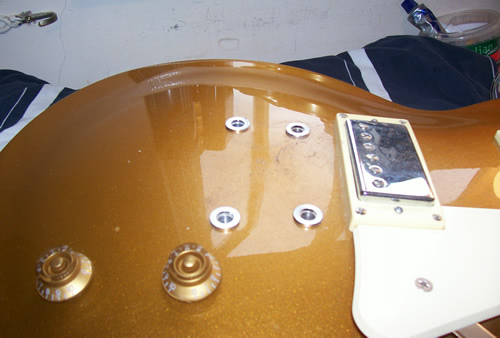 I have a home made tool for this job consisting of a strong plastic cup and a metric bolt with a hex head through the middle.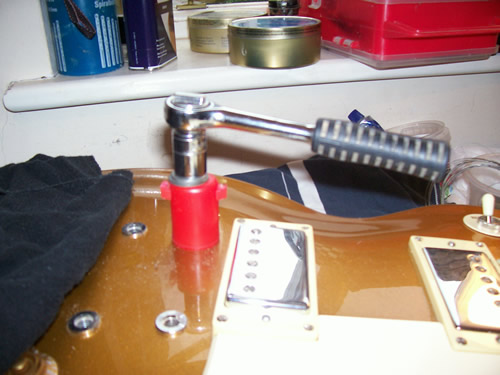 The bolt screws into the bushing and as it's tightened with a socket it gently pulls the bushing out, without and damage!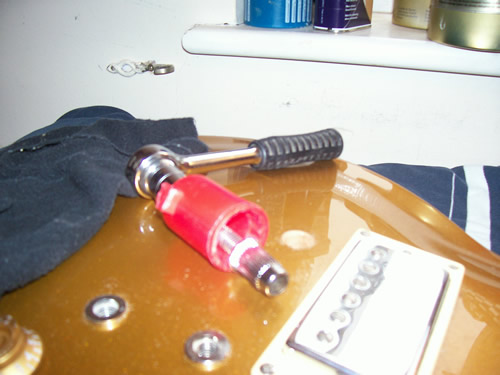 With all four bushings removed you can insert the Gibson stud which are of course imperial thread as opposed to the metric Epi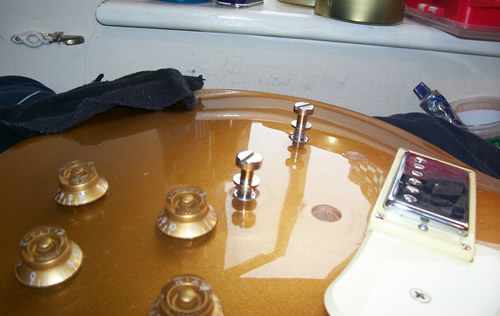 The stop bar studs are direct replcacements but the bridge stud holes will need to be filled and redrilled. Note the Gibson and Epi spacings are the same.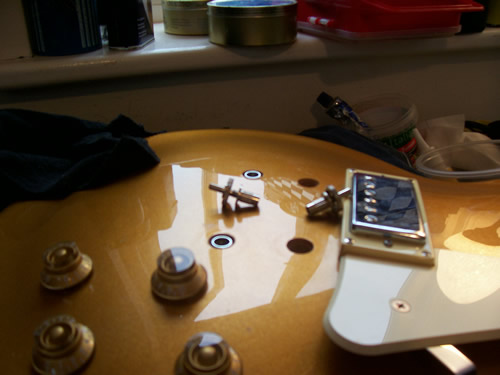 I usedf a piece of maple dowel rod to be an exact fit in the old bushing holes gluing them in place.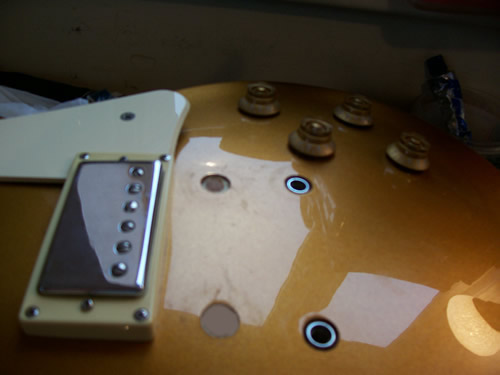 You need to sink the dowel 3mm below the surface to allow for the bushing collar to be flush with the body surface. Drill the centres with a 7mm drill bit. If you want to fit an ABR1 bridge just drill a 2.5mm hole in the centers for the posts but check your spacing before proceeding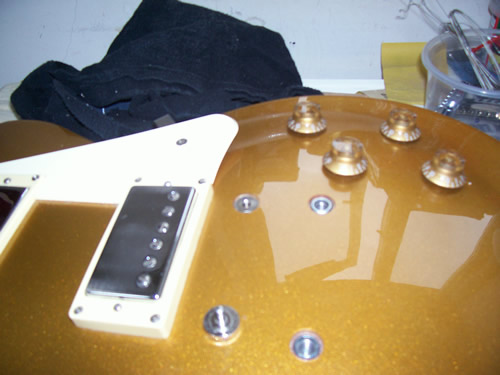 Simply push in the bridge bushings and screw in the thumb wheel posts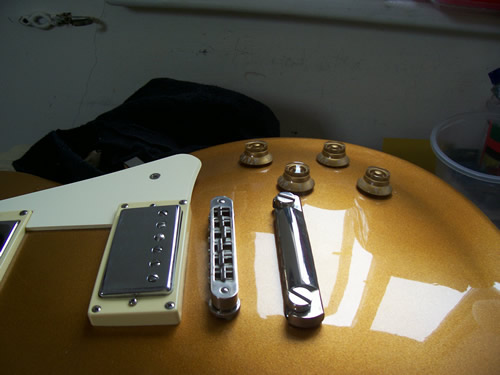 Job done, and with no paint touch up or refinishing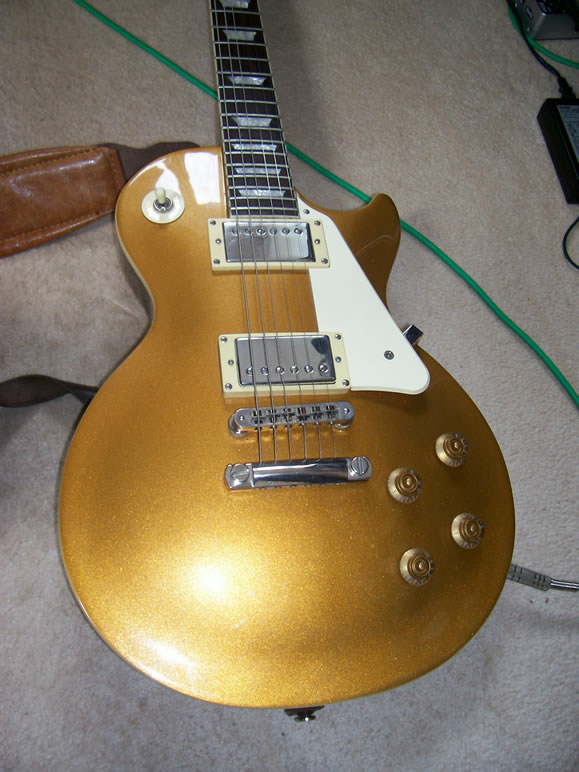 Click here to check out our Bridges and Stop bars
Check out our other Walkthroughs:
Converting from a Nashville TOM Bridge to an ABR1
Epi Fretboard Inlay Replacement
* Gibson® and Les Paul® are registered trademarks of GMI International. Fender®, Strat®, Stratocaster®, Relic®, Tele®, and Telecaster® are registered trademarks of Fender Musical Instruments Corp. Kluson is a registered trademark of W.D. Music Inc . Croxguitars are in no way affilated with these companies in any way. We use the names to show which parts are suitable for use with specific guitars. Parts offered are for restoration or upgrade of OEM guitars only. See our terms & conditions for full disclaimer.